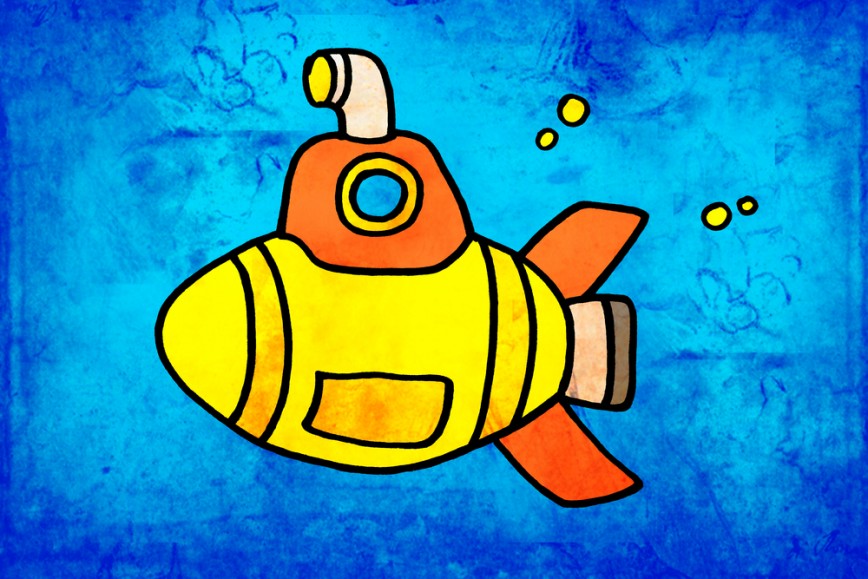 BEATLES NEWS:
No more autographs from Ringo Starr, who has asked fans to stop sending fan mail and requests for autographs, saying all mail will thrown away after October 20th because he is too busy. Ringo, who is now 68 made the announcement in a video message posted on his official website ww.ringostarr.com.
Ringo Starr said " I'm warning you with peace and love I have too much to do."
The Beatles will be the centerpiece of an interactive video game that will be due out in late 2009. Paul McCartney, Ringo Starr, John Lennon's widow, Yoko Ono and George Harrison's widow, Olivia Harrison all have been and will continue to be directly involved in creating the game.
"The project is a fun idea which broadens the appeal of the Beatles and their music."
"I like people having the opportunity to get to know the music from the inside out," Paul McCartney said in a statement. The music supervisor for the game will be Giles Martin, the son of the original Beatles producer George Martin, who worked with his father in creating the double-Grammy winning soundtrack for the Cirque du Soleil-Beatles show "Love" in Las Vegas. Giles Martin said "The thing we're trying to do keep here is the for people to play the songs as though they're playing the originals, we'll be using the original mixes that my father and the Beatles did back in the day and doing our best to preserve the sound quality."

Some of those involved in the making of the game which include the company
Harmonix and MTV said that it will be a completely new game and not a Beatles edition of Rock Band. Ringo Starr said "The Beatles continue to evolve with the passing of time and how wonderful that the Beatles legacy will find it's natural progression into the 21st century through the computerized world we live in."
Did you know that John Lennon cancelled his appearance at George Harrison's Concert for Bangladesh because wife Yoko Ono was not invited to play with him? George Harrison was also unsure Bob Dylan would appear until the very moment he arrived on stage and that Eric Clapton was so high on heroin that he collapsed on stage and had to be revived…then because the concert organizers failed to file for tax-exempt status, the money raised from the concert sat in escrow for over a decade. The concert has held on August 01, 1971 at Madison Square Garden in New York. George Harrison finally delivered $9 million to Unicef in 1982.
Music and Entertainment News:
The next big innovation in music is right around the corner with the introduction
of SlotMusic cards! The album/CD experience delivered on a tiny micro SD card. SanDisk is promoting this new product along with the music labels Universal-EMI-Warner & Sony BMG. A new physical format that is a tiny plug and play card with high-fidelity music to micro SD-ready mobile phones, personal computers MP3 players and many other electronic devices. It's one of the first music formats to be introduced to the public where music fans already have the device or player!!
The SlotMusic cards will have enough space for liner notes, album cover art will allow the artist a chance to share more information with their fans. SlotMusic will be available at many stores this 2008 holiday season. Visit www.slotmusic.org for more information.
The Hollywood Palladium opened sixty-eight years ago with a performance by The Tommy Dorsey Orchestra with a young new singer named Frank Sinatra. Over the years it has played host to a variety of styles, music and fashion including "The Lawrence Welk Show", Led Zeppelin, Barbara Streisand, The Who, 1960′s Emmy Awards and 1970′s Grammy Awards as well. The Rev. Martin Luther King Jr. was honored for the 1964 Nobel Peace Prize at the facility. The venue was closed last October 2007 and a $20-million dollar renovation has been completed with many of the original aspects of the venue being restored. Concert promoter Live Nation has signed at 20-year lease on the building and will be presenting many live music events at the venue for years to come. Some of the shows "The Benobeat" has seen there over the years include The Clash, The Smiths, Ziggy Marley & The Melody Makers, Keith Richards and The Expensive Winos, Fugazi, Ministry, Black Flag and The Sex Pistols. The Hollywood Palladium is located off the 101 freeway on Sunset Blvd. in Hollywood California.
The song 'Take Me Out to the Ball Game" was written in the summer of 1908 by a gentlemen named Jack Norworth and set to music by Albert Von Tilzer. The U.S. postal service has issued a stamp to honor the sport, the song and it's writers.
Original folk singer Pete Seeger has released a new album called "At 89″ and by Mr. Seeger's account it will be his last. He hopes those who listen to the new record will walk away with a message of hope. "The human race is still here, and if we just use the brains God gave us, we may still be here in 100 years". Pete Seeger has a concert scheduled at Carnegie Hall on November 29, 2008 and says he doesn't anticipate playing many more.
Speaking of folk singers, Bob Dylan's new record/CD is called "Tell Tale Signs: The Bootleg Series Volume 8″. The record seems to show how Bob Dylan reveals that in getting back to his roots, the singer-songwriter reinvented himself. The record covers material that is rare on unreleased he has worked on for the last two decades and there are many highlights to be discovered. Bob Dylan also covers several songs by Jimmie Rodgers and Robert Johnson who were two great influences. Many of the song's included in the set deal with struggle and faith as well as despair and hope. The CD is out now and available on Columbia Records.
David Byrne and Brian Eno have a new record / CD out called "Everything That Happens Will Happen Today" and is their first collaboration in over 27 years. David Byrne the former Talking Heads singer / guitarist and Brian Eno super producer and former Roxy Music bandmate made one album together called "My Life In The Bush Of Ghosts" in 1981. It's a beautiful, ethereal yet intrinsically human meeting of Byrne's voice, guitars and other instruments, and Eno's trademark electronic sounds. They describe the result as "folk-electronic gospel". There is no record company to distribute the album but it is available for download on some of the more popular music website's and will be shipped a physical CD at the end of November. David Byrne is currently doing a tour called "David Byrne On Tour: Songs Of David Byrne and Brian Eno".
Frank Zappa's widow, Gail say's she promised Frank she would look out for his legacy. This December marks the 15th anniversary of Frank Zappa's passing, but the public's interest in him continues to grow. "No two of Frank's shows were ever the same, which is one of the reasons he was one of the most heavily bootlegged artists" Gail Zappa said. The Zappa Family Trust has begun to release rare recording's from the Zappa vault. Gail Zappa said "My job is to make sure Frank has the last word in terms of anybody's idea of who he is. And his actual last word is his music. Zappa is currently suing Rykodisc over "copyright infringements including digital rights."
One of the more interesting and unusual recordings is called "Wazzo" which is a 20-piece band that Frank Zappa only did eight shows with but never released anything from. The Zappa label is dedicated to work wholly produced by Frank Zappa. If you get a chance you should check out Zappa Plays Zappa which features Frank's son Dweezil Zappa on guitar. One of my favorite Frank Zappa records is called "The Mothers-Fillmore East-June 1971″ which is pretty wild satirical stuff with some great playing as well.
Politics and Pot…Willie Nelson rolls one up on the roof of the White House…On September 13, 1980 after duetting with first lady Rosalynn Carter at a White House concert Mr. Nelson went up to roof to light up "a big fat Austin torpedo" and since he was a frequent guest of President Carter the Secret Service was cool to meet Willie's needs!! When asked about this situation in 2004 President Carter responded by saying "That was one of the things that Willie and I never did discuss much" according to President Carter's autobiography.
Speaking of politics…you might want to revisit John Denver's album from 1969 called "Rhymes & Reasons". " Ballad of Spiro Agnew" Denver sings " I'll sing you a song of Spiro Agnew and all the things he's done" and then the song ends. "The Ballad of Richard Nixon" is just five seconds of silence. The same album also features John Denver's hit "Leaving On A Jet Plane".
On December 5th, 2008 Director Ron Howard will release his new film titled "Frost / Nixon". It will be the director's adaptation of the celebrated play by Peter Morgan about the 1977 conversations between the exiled president and the British talk show host.
Free admission to all Disney Parks to one and all in 2009 on your birthday!! "Every guest get's in free to one of our parks in 2009 on their birthday" say's Jay Rasulo, chairman of Walt Disney Parks and Resorts. To qualify, visitors to Disneyland or Disney World have to show identification with their birthdate.
In Tribute
Edie Adams-1927-2008
Edie Adams, actress and singer best known as the seductive commercial spokeswoman for Muriel Cigars. Edie Adams won a Tony award in 1957 for her role as "Daisy Mae" in the musical version of "Li'l Abner". She was also an accomplished film actress who was in many different films including "It's A Mad, Mad, Mad, Mad World. Edie Adams was married to legendary comedian Ernie Kovacs. Her famous line from that Muriel Cigar commercial was "Why don't you pick one up and smoke it sometime?"
Neil Hefti-1922-2008
Neil Hefti was a big band trumpeter, composer and arranger who worked with Count Basie, Woody Herman, Harry James & Charlie Spivak and was considered one of the really great composers and arrangers of all time and extremely influential in the 1940′s and 1950′s. Some of the themes he composed for television included the hit "Batman" and for movies such as "The Odd Couple". Neil Hefti once said the "Batman" theme was the hardest piece of music he ever wrote. One of the albums that Neil Hefti composed and arranged for Count Basie was " Atomic Basie" and featured songs such as "Kid From The Red Bank", "Splanky" & "Lil Darlin" which was written for his daughter.
Peter J. Levinson-1934-2008
Peter J. Levinson a veteran music industry publicist who worked with some of the biggest names in the big-band period such as Connt Basie, Dave Brubeck, Erroll Garner, Peggy Lee, Mel Torme and many others. After almost 50 years in the music business he decided to write biographies including "Trumpet Blues: The Life Of Harry James" ( 1999 ), "September In The Rain: The Life Of Nelson Riddle" ( 2001 ) and " Tommy Dorsey: Livin' In A Great Big Way" ( 2005 ).He began his career at Columbia Records in the late 50′s and started doing publicity work for Jack Jones in 1962. Peter J. Levinson had just completed another book titled " Puttin' On The Ritz " about the life and work of dancer Fred Astaire. The book is scheduled to be released in March of 2009. He was also responsible for a publicity campaign that included the unveiling of a postage stamp of Duke Ellington in 1986 and the 60th anniversary of Decca Records.
Rudy Ray Moore-1927-2008
Rudy Rae Moore who was also known as "Dolmite" and was the self-anointed "Godfather Of Rap" and was responsible for generations of rappers and comedians with his style of rhyming, bragging and obscene language routines. In 1975 Rudy Rae Moore made a movie called "Dolmite" about an ultra ghetto hero who was determined to protect the community. He also made several other films including "The Human Tornado", "Petey Wheatstraw: The Devil's Son-in-Law" and "Money Hustler". Rudy Rae Moore once said that the inspiration for Dolmite came from and old wino named Rico who came by often to a record shop that Moore managed in Los Angeles. Rico told foul-mouthed stories about Dolmite, a tough-talking super-bad brother, whose exploits had the customers at the record shop falling down with laughter. Rudy Rae Moore used to sell his own records and CD's at his shows and some might be available to those who explore the internet or unique record stores.
Howard Peters Jr.-1916-2008
The original "Mr. Clean" on Proctor & Gamble's commercials for household cleaners. He also played supporting roles on various television shows with Roy Rogers and Gene Autry as well as television shows such as "Gunsmoke", "Lassie", "Perry Mason" and "The Twilight Zone".
Nick Reynolds-1933-2008
A founding member of "The Kingston Trio" that was part of the big folk music scene and revival in the 1950′s. Along with other members Bob Shane and Dave Guard their version on "Tom Dooley" went to number one in 1958 and earned the group a Grammy for best country western performance at the first Grammy Awards ceremony. The Kingston Trio was a major inspiration and influence of many folk artists and protest singers including Bob Dylan and Joan Baez. John Stewart joined The Kingston Trio in 1961 after Dave Guard left to form his own group. Member Bob Shane retired in 2004 and John Stewart passed away in January of 2008. Some of The Kingston Trio's other songs were "Tijuana Jail" and "M.T.A." and had a big hit with Pete Seeger's "Where Have All The Flowers Gone." Bob Dylan once said that "the first thing that turned me on to folk singing was Odetta…from Odetta I went to Harry Belafonte and The Kingston Trio little by little uncovering more as I went along."
Merl Saunders-1934-2008
Merl Saunders was a keyboardist who played the Hammond B3 organ and led his own bands over the years and worked with musicians such as Miles Davis, B.B. King, Bonnie Raitt, and the band Phish. He played on the Grateful Dead's album "Grateful Dead" but it was his partnership with Jerry Garcia that earned him recognition. They recorded several albums together including "Heavy Turbulence," "Fire Up" and "Live At The Keystone." In high school Merl Saunders played in a group with Johnny Mathis and worked as a musical director of Oscar Brown Jr. Jerry Garcia credited Merl Saunders with teaching him the Great American Songbook and expanding his knowledge of harmony. "He taught me music" Garcia said.
Levi Stubbs-1936-2008
Levi Stubbs was the lead singer for The Four Tops for over 44 years. "We have lost one of the great voices of the 20th century" said Otis Williams, lead singer for The Temptations. The original members of The Four Tops met in 1953 while in high school in the Detroit area. The group spent 44 years without any lineup changes. The other members of the group included Lawrence Payton (who passed away in 1997) and Renaldo "Obie" Benson (who passed away in 2005 ) and Abdul "Duke" Fakir. "Baby I Need Your Loving," "I Can't Help Myself ( Sugar Pie, Honey Bunch)" and "Reach Out ( I'll Be There)" were some of the biggest hits of the 1960′s when they were signed to Motown Records. The Four Tops had over 45 singles land in the Billboard Hot 100 from 1964 to 1988. Berry Gordy Jr. of Motown Records said "Levi Stubbs was the greatest interpreter of songs I've ever heard and that he could have easily made it as solo star but his love and loyalty kept the four men together longer than any group I know." Levi Stubbs stopped performing with the group in 2000 due to a series of illnesses. The Four Tops were inducted into the Rock and Roll Hall of Fame in 1990.
Yma Sumac-1922-2008
Yma Sumac was known as the "Peruvian Songbird" and had a multi-octave vocal range and exotic persona. She was an international sensation in the 1950′s and came on to the United States radar after signing with capitol Records in 1950. Yma Sumac's first record for Capitol was called "Voice of the Xtabay" and went to the top of the charts. Yma Sumac also appeared in several films including "Secret of the Incas" in 1954 and "Omar Khayyam" in 1957. Yma Sumac was born in Peru and made her radio debut in 1942. One reporter described her after a 1955 live performance at The Shrine Auditorium that "she warbles like a bird in the uppermost regions, hoots like an owl in the lowest registers, produces bell-like coloratura passages one minute, and exotic, dusky contralto tones the next." She claimed to be a descendant of an ancient Incan emperor. Yma Sumac continued to perform live until 1997.
Upcoming shows in southern California…
November
08-Angry Samoans-Alex's Bar
20-Matisyahu-Grove Of Anaheim
21-Aretha Franklin-House Of Blues
22-Aretha Franklin-House Of Blues
25-The Australian Pink Floyd Show-Gibson Amphitheater
26-The Australian Pink Floyd Show-Theatre At The Honda Center
30-The Sisters Of Mercy-House Of Blues Anaheim
December
02-The Sisters Of Mercy-The Music Box @ Fonda
04-Oasis-Staples Center
04-Wu-Tang Clan-House Of Blues
06-Bad Brains-Hollywood Palladium
08-Bad Brains-House Of Blues Anaheim
16-Job For A Cowboy-Grove Of Anaheim
Looking ahead in 2009….
February 05-Al Demiola World Sinfonia "09-Coach House
The band PHISH will reunite on March 06, 07 & 08 in Hampton Virginia. Tickets go on sale to the public on October 18, 2008 at Ticketmaster. The last time Phish played was in 2004 in Coventry, Vermont…considered at that time to be the bands farewell shows that drew about 80,000 fans from all over the U.S.A. and the world.
COACHELLA AND STAGECOACH FESTIVAL SET
Coachella-April 17, 18 & 19
Stagecoach-April 25 & 26
Both events are held in Indio California and are considered to be some of the best concert experiences for people who like festivals-stay tuned for the line up and details how to buy tickets and on sale dates…it might not be a bad time to book a hotel room in the area which is next to impossible come festival time!
May
02-Kreator-House Of Blues
That's the news for this edition of " THE BENOWBEAT!" Have a happy Thanksgiving and be safe.
All you need is love…love is all you need.
David L. Benowitz