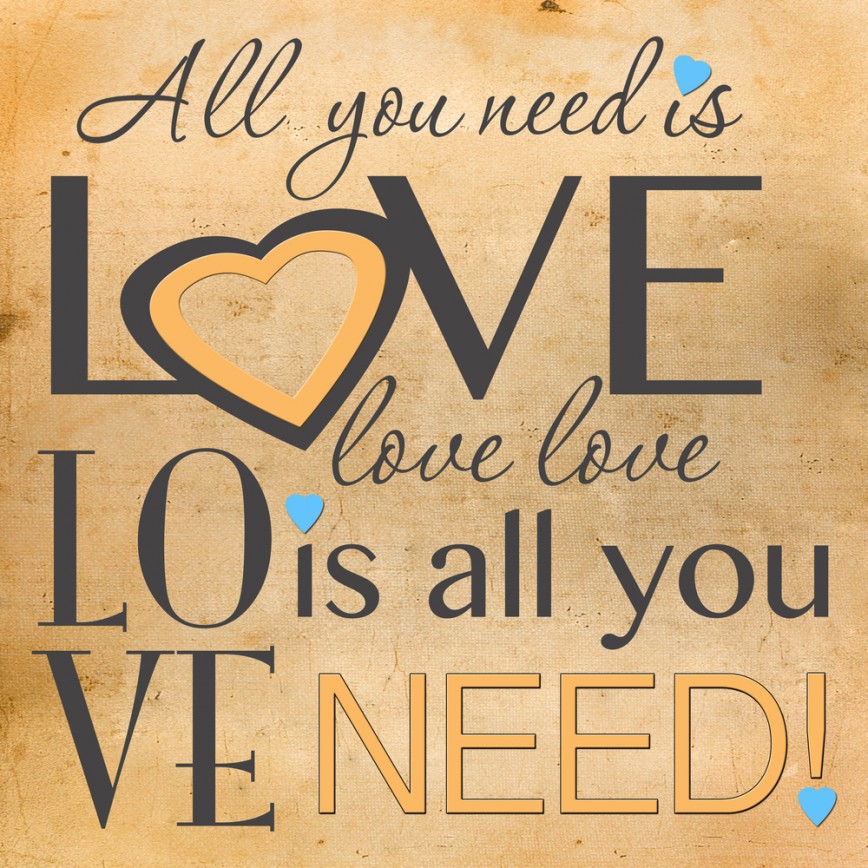 Beatles News:
Pete Best, Original drummer for the Beatles, has released a brand new album called "Hayman's Green." All the songs on the album are original compositions and it might just show some folks what could have been had he remained with the group.
The late George Harrison's son Dhani is playing in a Los Angeles area band. It's called "thenewno2", pronounced "the new number 2". They are just finishing a September residency at the Key Club on the Sunset Strip in Hollywood. If you don't already know, Ringo Starr has a son named Zac who stays busy playing drums with the Who and is a great musician.
Ringo Starr also hit the road this summer to play with his band "Ringo Starr and his All-Starr Band". The 2008 edition of the group included Billy Squire, Edgar Winter, and Gary Wright. Wright also played on George Harrison's first solo album "All Things Must Pass" and various other George Harrison solo projects.Other members of Ringo's band have included Hamish Stuart (Average White Band and Paul McCartney sideman), Colin Hay (Men at Work), and Greg Bissonette. I saw their final show on their summer tour at the Greek Theatre in Los Angeles back in August, and for the encore Jim Keltner and Klaus Voorman (both very involved in previous Beatle solo projects) joined Ringo and the band for the encore.
The late John Lennon has two sons: Julian, who is not currently active musically (though he made several great albums in the mid 1980s and last toured America in 1999) and Sean Lennon, who released a great album a while ago called "Friendly Fire" which is a great album with deep, soul style song writing and great musical composition. Sean Lennon toured during the 2006/2007 year.
Paul McCartney has several children, I'm not sure if any are musically involved, but I do know his daughter Stella is a successful clothing designer. Paul McCartney recently played is first ever concert in Israel. The Beatles never got to play in the country back in 1965 after the Israeli government banned their music reportedly for fear that it would corrupt Israeli youths. The concert was held at Tel Aviv's Hayark on Park, and ticket prices range from $150 to $1,500 for the VIP seats next to the stage. By the way…Israel's popular army radio station now plays lots of Beatles music. The concert was in honor of Israel's 60th anniversary.Palestinian activists wanted Paul McCartney to cancel his show and boycott performances in the Jewish state. "I get criticized everywhere I go, but I don't listen to them…I'm brining a message of peace, and that's what the region needs," said McCartney.
Did You Know?
Another musical institution celebrated its legacy when "McCabes" had its 50thanniversary at UCLA's Royce Hall. The musical guests were a who's who of folk music, with performances by Jackson Browne, Richard Thompson, Odetta, Bonnie "Prince" Billy, David Lindley, Jennifer Warnes, the Savoy-Doucet Cajun Band, Ricky Jay, the Ditty Bops, Peter Rowan, and Peter Case. McCabes has been around since I moved to California in 1977. Many great artists have graced their stage over the years, and it's a great intimate place to see a show. Some of the artists I have seen there over the last 30 years include the late Chet Atkins and the late Jerry Reed performing together, the late John Lee Hooker, Ralph Stanley, REM, John Wesley Harding, one of Henry Rollins first poetry/spoken word performances, PJ Harvey, and many others. Other artists that have appeared there over the years include Ramblin' Jack Elliot, the late Allen Ginsberg, Arlo Guthrie, John Hiatt, Flaco Jimenez, Los Lobos, Mort Sahl, Richard Thompson, Loudon Wainwright III, the late Townes Van Zandt and Longbranch Pennywhistle (early Eagles) and countless others. The performance hall is small, with folding chairs and guitars hanging on the wall right next to the seats. McCabes is also a musical instrument store, and has a fine variety of instruments to admire or purchase. McCabes is located in Santa Monica, CA.
The Roxy Theatre on the Sunset Strip is no stranger to big secret shows with many big artists playing for "industry only" events or for radio station promotions where the only way to get in is to listen and call at the right time. In the last 12 month alone, artists ranging from the Sex Pistols to Dolly Parton have graced the Roxy stage. Cheech and Chong finally performed at the Roxy in the "Not so Secret" show. It took 25 years for it to happen, and the line stretched around the block to see it. The show was free to anyone who had Cheech and Chong in their top five friends on their MySpace page and brought a print out to prove it!!Cheech and Chong are currently doing a reunion tour and used this show as a warm up before it gets going. Fans were treated to many of the duo's comedy routines, including "Let's Make a Dope Deal" and "The Big Sniff", which saw the 62 years old Cheech Marin and the 70 year old Tommy Chong acting like dogs, getting on all fours, and acting crazy!! The pair's timing is still there and many in the audience brought their old albums and DVD's for the pair to sign after the show. Did you know that Cheech and Chong recently "outed" California Governor Arnold Schwarzenegger as a former pothead? "I inhaled because that's what you're supposed to do" said Arnold back in his bodybuilding days!!!
Cheech and Chong will be back to two shows at the Gibson Amphitheatre on December 6, 2008. The Gibson Amphitheatre is located at Universal Studio's citywalk and is only a few miles north of Hollywood off the 101 freeway.
The Whisky a Go-Go is the only live music club in the state of California to be inducted into the Rock and Roll Hall of Fame!! Visit the Whisky a Go-Go when visiting Hollywood. It's located on the Sunset Strip within walking distance for the Key Club, the Roxy, the Cat Club, and the Viper Room.
In Tribute:
Earl Palmer 1924-2008
Legendary session drummer Earl Palmer from New Orleans was 83. He provided the beat of the drum for thousands of Rock n' Roll, Jazz, and pop music sessions with many great artists, including Fats Domino and Little Richard. He also played on countless movies, commercial, and television shows as well.
Norman Whitfield 1841-2008
Motown producer and Grammy-wining songwriter Norman Whitfield was 67. Born in New York City in 1941, he was a teenager when his family moved to Detroit in 1962. Berry Gordy of Motown Records hired him as a songwriter. Whitfield wrote music with another gentleman by the name of Barret Strong, and produced such hits as "I Heard it through the Grapevine", "Ain't too Proud to Beg", "Just my Imaginations (Running Away with Me)", and "Papa was a Rolling Stone". Norman Whitfield worked with the Temptations starting in the mid-1960s and went on to produce more than two dozen hits over the next eight years. Other songs Whitfield wrote or produced include Edwin Starr's "War (What is it Good For?)" and the Temptations "Ball of Confusion (That's what the World is Today)", "Cloud Nine", "Psychedelic Shack" and Rose Royce's "Car Wash". Norman Whitfield worked with Motown Records as well as his own Whitfield records label in the mid 1970s. Berry Gordy once said, "If the Motown Museum should have a whole wing dedicated to one person, it should be Norman Whitfield."
Richard Wright 1943-2008
A founding member of Pink Floyd, who played piano and synthesizer and was a critical part of the original psychedelic British band's sound, was 65. Richard Wright, along with David Gilmour (guitar), Nick Mason (drums), and Roger Waters (bass guitar) were the members of the band. Original member and founding singer/guitarist Syd Barrett left the band in 1968 and was replaced by David Gilmour. Syd Barrett passed away in 2006. Richard Wright wrote of co-wrote many of the band's songs, including "Us and Them" from the "Dark Side of the Moon" and "Sine on you Crazy Diamond" from the album "Wish you were Here".
1973's "Dark Side of the Moon" spent more than 700 weeks on the billboard album chart, more than any other album in history. Pink Floyd's 1979 album "The Wall" spent 15 weeks at number one and was certified for global sales of more than 23 million copies worldwide, making it the third ever best selling record.
Richard Wright quit the band in 1980 after "The Wall" tour concluded because of increasing tension between Roger Waters and David Gilmour. He rejoined the band several years later and without Roger Waters, the group released two more albums: "A Momentary Lapse of Reason" in 1987 and "The Division Bell" in 1994.
Roger Waters has been touring the last three years as a solo act, performing "The Dark Side of the Moon" in concert. Richard Wright toured with David Gilmour during Gilmour's 2006 tour. His last local stop in Los Angeles was at the Gibson Amphitheatre on April 20, 2006. The last local show under the name "Pink Floyd" was at the Rose Bowl in 1994. All four members reunited for the first time in 25 years in 2005 for the Live 8 benefit concert in London.
Richard Wright released two solo albums during his career, "Wet Dreams" in 1978 and "Broken China" in 1996.
Pink Floyd has many recordings and DVD's available for purchase. David Gilmour just released a new box set CD/DVD combo called "Live in Gdansk" that features Richard Wright as well as other great musicians performing David Gilmour solo works as well as Pink Floyd classics. Here's a brief partial discography of Pink Floyd's studio work. Several live albums and solo band member records also exist.
The Piper at the Gates of Dawn 1967
A Saucerful of Secrets 1968
More 1969
Ummagumma 1969
Atom Heart Mother 1970
Meddle 1971
Obscured by Clouds 1972
The Dark Side of the Moon 1973
Wish You were Here 1975
Animals 1977
The Wall 1979
The Final Cut 1983
A Momentary Lapse of Reason 1987
The Division Bell 1994
With the passing of Richard Wright, there are no "Early Period" (1960s) British bands that have all original members alive. The big four early to mid 1960s British bands would include the Beatles (John Lennon and George Harrison), the Rolling Stones (Brian Jones), the Who (Keith Moon and John Entwistle) and Pink Floyd (Richard Wright).
Upcoming Shows in Southern California…
November 2- Jimi Hendrix Tribute with Mitch Mitchell and Bill Cox @Greek Theatre
November 6- Madonna @Dodgers Stadium
November 8 and 9- The Who @Nokia Theatre
November 20- Matisyahu @Grove of Anaheim
November 29- Sergio Mendes @Club Nokia
November 30- The Sisters of Mercy @House of Blues Anaheim
December 27-The Fab Four @Grove of Anaheim
And Finally…
Celebrating their 60th year on Fairfax Avenue is the world famous "Canters Delicatessen". In honor of their 60th anniversary, the restaurant sold a 60 cent hot corned beef sandwich on fresh rye bread with a homemade pickle, a taste of potato salad, and chocolate rugula. Only 60 cents!!!
The event took place on October 14, 2008, from noon to midnight. Canters is open 24 hours a day. It has a bar and a bakery, and you might even see a celebrity or two while dining there!! Canter's is in the Hollywood area as well as at 419 N. Fairfax 323-651-2030.
Canter's is a great place to go after seeing a show at the Roxy, Whisky, Key Club, House of Blues, Comedy Store, or the Viper Room, and it's not too far off the Sunset Strip.
That's all for now, more on the "BenoBeat" next time.
All you need is love,
David L. Benowitz.