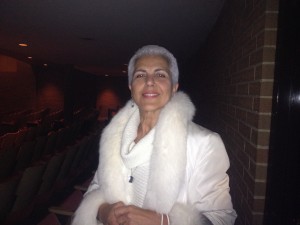 The story of how four-time Olympian Iskra Balchev went from working in the fields of Bulgaria one year to clinching the silver medal in the World Rowing Junior Championships the next is an inspiring tale — and one that deserves repeating.
After volunteering to join a rowing team in high school and exceeding expectations in her very first competition, Balchev was hooked on the sport. She skyrocketed her way to the 1976 Olympic Games in Montreal, the first of four Olympics that she competed in. It was there that Balchev met four-time U.S. National Team member and Olympian Anne Warner. The two became friends, and her fellow athlete would go on to attend Harvard Law School. With her law degree, Warner was instrumental in helping Balchev get U.S. Citizenship in 1990.
Balchev's passion for rowing has guided her entire life. She spent her career doing everything from training aspiring rowers to working with boat builders — all while continuing to compete on and off over the past two decades. Most recently, in 2010 she participated in the U.S. Rowing Masters National Championships. Today, she works out at La Camarilla Fitness Club in Phoenix and wakes  at 5:00 A.M. to start her routine. The name Iskra means "spark" or "fire" in Bulgarian, and Balchev embodies her name in all she does. She'll ignite your workout with her personal philosophy, so check out Balchev's tips on maintaing a healthy body and sound mind. Be inspired.
Rowing is  a great sport for upper body strength. What exercises do you suggest for people who want to work their upper body but don't like lifting heavy weights? 
Rowing is actually a full body exercise as you build strength AND endurance at the same time. You can , however, target more whole body strength or more endurance during rowing training.  It depends on which kind of rowing (or rowing machine) workout you choose. You build strength by rowing with a slow pace and powerful stroke. You increase  your endurance, by monitoring your heart rate in varying intervals and speeding up your stroke. For those who want to build strength other than rowing, you can do exercises with your own body weight. For example,  add pushups and various core exercises, jumping jacks, squats, lunges or most any calisthenics using only your own body instead of an exercise machine.
How do you stay in such great shape? Tell our readers about your daily routine.
I have hills and valleys. I am not always in perfect shape for competition, but I still try as hard as I can. As I get older, it's harder to stay at the highest level. I'm an early bird and start of my day at 5:00 am with exercise everyday except Sunday. I like to cross train so I do not just rowing but I include  weight training, hiking, and jogging.
As people age, they often complain of tight or stiff muscles. How do you maintain flexibility and agility as you get older?
Since my workouts include whole body movement, my limbs stay limber and my body stays warm. After my workouts, I always try to use the hot jacuzzi followed by a cold shower. If a jacuzzi isn't available , I alternate 3-4 times between the hot and cold shower. Swimming, water aerobics, or massage are also great alternatives to improve agility, stretching, and flexibility.
Stay tuned for part II of Iskra's story! 
*****