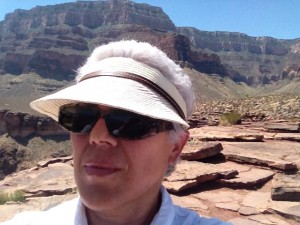 Our series featuring fitness tips from Olympic rowing champion Iskra Balchev continues with advice on the mind-body connection. 
Being a professional athlete requires a strong mind as well as a fit body. How do you stay positive and focused?
Being a professional athlete, I am motivated by everyday life. Highly motivated people have a kind of ego determination driving them over obstacles and toward goals. What keeps me going is that I always have short term goals. At the moment I'm focusing on the Master World Games Rowing Competition in Italy. In February, I have a dancing competition I'm looking forward to and I also do photo shoots. All these different activities permits me to refocus not just my rowing goals but the other goals I continually set for myself.
For those that are not professional athletes, they can get help with motivation by surrounding themselves with others that are motivated. One of my strongest motivators is the opportunity to mentor other rowing athletes. I recently had the privilege of working with Nick Webb from Brophy High School who wants to compete in the junior national competition. I get additional support while I'm working out at La Camarilla Fitness Club with Kathy Evenson Howard's Body Buddies Group Fitness Training, which is great motivation for everybody. You can also get motivated by working with Olympic gold medal boxer Vassiliy Jirov at Keep Punching Boxing Gym in Scottsdale, owned and operated by Bob Fisher.
What do you miss most about rowing professionally?
Being in the United States, I still have the opportunity to compete in Master level rowing, therefore I really don't miss it because I'm still competing. What I do miss is the sponsorship opportunities that I had in Bulgaria when I was in the younger competition.  The Master (age 27+) events don't attract the sponsors like the younger age group I was in.
Do you have any fitness "secrets" you'd like to share? 
The biggest secret is to NEVER stop working out . It's much easier than starting over all the time, which can be very hard on the body. As mentioned earlier, I mix up my workouts constantly. This prevents me from getting bored and allows my body to be constantly challenged.