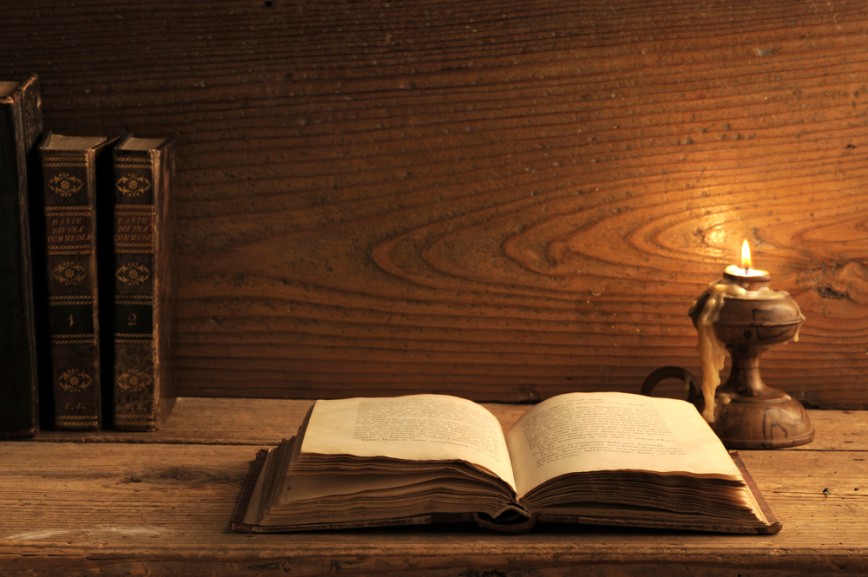 BOOKS
The Old:
You may best remember Harper Lee's To Kill a Mockingbird as the book your English teacher made you read in junior high, but if that was the last time you picked up this Pulitzer Prize winning release, you owe it to yourself to give it another read.   Lee masterfully describes life in the rural south in a time when racial injustice ran unchecked, the nation was just coming to grips with equality for all, and economic status was known even to children to be a determining factor in the acceptability of a person—and she does it with a wit and grace not often found in American literature.  Give this classic another read, and then save it for your children; truly, it is a novel that stands the test of time.
The New:
Fiction:  Harlan Coben's March release Six Years is a book great for those in search of a quick read who enjoy page-turning suspense.  As bookish.com reports, Coben writes a "high-octane domestic tale rife with ill-fated romances, buried pasts and hairpin plot turns," that is sure to keep you interested from cover to cover.  This is a great read for a lazy Sunday, a long plane ride, or whenever you can squeeze in a few moments for some pages!
Non-Fiction:  The autobiographical American Sniper:  The Autobiography of the Most Lethal Sniper in U.S. Military History (penned by former US Navy Seal Chris Kyle) offers a jaw-dropping first hand account of the most successful marksman in US military history.  Fans of military history and video game-esque heroics alike will enjoy this, "fascinating view of modern-day warfare and one of the most in-depth and illuminating looks into the secret world of Special Ops ever written," as amazon.com relates.
MOVIES
The Old:
In 1964, Stanley Kubrick was busy continually impressing the cinematic world with his impeccably detailed films.  His final black-and-white movie, Dr. Strangelove or:  How I Learned to Stop Worrying and Love the Bomb, was no exception.  This satirical look at the Cold War's so-called arms race came at a time when nuclear annihilation was all too real a threat, but Kubrick utilized his cameras and the masterful performance of Peter Sellers (who easily outshines modern day actors such as Eddie Murphy by expertly playing three distinct characters) to poke fun at the ridiculousness hiding beneath the surface of it all.  Truly, this is Kubrick at his best.
The New:
When Sam Raimi made Evil Dead in 1981, he likely had no idea the cult following it would spawn.  More than thirty years later, he has returned to co-write and produce an Evil Dead remake that promises to be everything the original was and more, thanks to a bigger budget and improved level of special effects.  Fans of slasher flicks are sure to love this "ultimate grotesque and surreal exercise in unadulterated body horror," assure the movie buffs at screenrant.com.  Look for this bloody mess of a film to open in theaters on April 5.
The New:
Robert Redford returns as a director and star for April 5 release The Company You Keep, alongside Shia LaBeouf and Susan Sarandon.  This political thriller aims to keep you on the edge of your seat, and does a great job—despite somewhat unlikeable characters.  David Nusair of Reel Film Reviews calls it, "a smart and engaging thriller geared towards adults," and there seems to be little doubt that Redford's expertise helped ensure this film would be a rousing success.
TV
"Bates Motel" A&E, Mondays at 10
To put it simply, Alfred Hitchcock did nothing short of change the horror movie game entirely with the classic Psycho.  In the intervening decades, several attempts at remakes, reboots, sequels, and prequels have been made and generally fallen short.  However, A&E's current attempt seems to be approaching the same level of intensity as the original movie—as Vicki Hyman of the New Jersey Star-Ledger puts it, "[Bates Motel] wastes little time in shedding blood, but there's more suspense than outright scares."  Set in present day, fans of Hitchcock's classic and newcomers to the horror genre alike should give this unique look at Norman Bates a chance.
"How to Live with Your Parents (for the Rest of Your Life)" ABC, Wednesdays at 9:30
Debuting April 3, ABC aims to take another bite at the sitcom apple with this tale of middle-aged woe.  Banking on the star power of former "Scrubs" star Sarah Chalke, viewers can no doubt expect the usual television tropes—uncomfortably frank sexual discussions and the like—as Chalke's character is forced to move back in with her parents following a divorce.  This is a good show for easy watching and quick laughs, but don't expect to see it take off the same way "Scrubs" once did.
"Game of Thrones" HBO, Sundays at 9
The adaptation of George R.R. Martin's fantasy epic "A Song of Ice and Fire" series returns for its third season on March 31st, and nearly makes the cost of HBO worth it all on its own.  While the show gets endless mention of its sexual content and unabashed violence, the real selling point is the political intrigue behind the workings of the kingdom, with usurpations constantly being planned, friends betrayed, and enemies redeemed.  As with any show, watching the first two seasons will help enjoy the new one, but it will likely stand on its own for any newcomer.