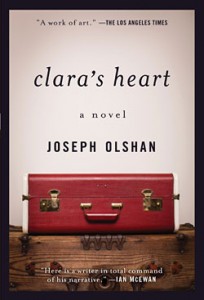 here's nothing like lounging by the pool with a good book and getting carried away by a captivating mystery or romance. But where to begin? With so many new titles out there this summer it can be hard to narrow it down, so we've done some of the work for you. Here are our picks for the books we think are your best bets.
NPR gives us the summer's best romances, while the Huffington Post has put together a slideshow of the top 7 summer thrillers.Whatever your taste, you're sure to find a title that sizzles.
Delphinium Books has re-released the classicClara's Heart, a novel about the unconventional friendship between Clara, a Jamaican woman who comes to live with a wealthy family in New York, and David, a boy struggling to cope after the death of his infant sister and his parent's divorce. It's heartwarming and heartbreaking at the same time.
Listen up, parents and younger readers: there are those who say that summer reading assignments kill the love of reading! Could this be true? Read a thought-provoking essay at The Millions. 
Check back soon to read NewMarket's exclusive reviews of some of summer's best reads.