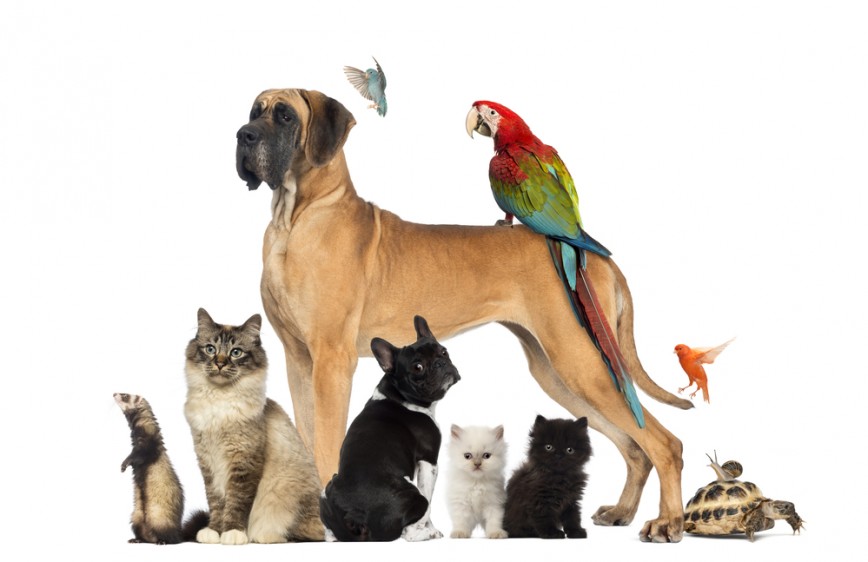 When I wrote about moving pets in our newsletter, Relocation Today a few years ago, I was amazed at the amount of individuals and organizations requesting article reprints. Therefore, it is safe to assume that pets are a significant concern to families when they move. Experience tells us that there are many issues to evaluate, the most important being whether or not you should even take your pet with you. You need to consider the pet's age/health, the destination climate and possible quarantine regulations and how they would affect the overall comfort of your pet. Additional points to consider are outlined below.
Auto Travel
Having to deal with a sick pet in an auto is the last challenge relocatees need. Pets who have not been exposed to car travel should be taken on a few trial trips, beginning with short jaunts and graduating to lengthier rides. If your pet continues to get sick, ask your vet for appropriate medication or consider airline transportation.
Look for pet-friendly lodging if you will require an overnight stop en route (see resources). Every time you stop along the way, be sure to offer your pet small amounts of food and water and allow it to walk around outside on a leash. Be cautious of leaving your pet unattended in the vehicle; moderate to extreme temperatures can seriously injure a pet.
Basic Necessities
food/bottled water/a few treats
dishes
favorite toy
wet wipes and paper towels
leash
bedding
a scooper and plastic bags
pet carrier (suggested size in Air Travel)
Air Travel
In order to travel by air, pets should be weaned and at least 8 weeks old. Contact the airlines early to learn pet regulations, as well as to secure convenient (preferably non-stop) and cool flight times. Reconfirm all arrangements 24 to 48 hours before your pet's departure. Inquire about acceptable kennel sizes, food and water restrictions and required licenses, certificates and vaccinations. Pets must always be secured in a carrier that is well ventilated and large enough for your pet to stand, sit and lie in a natural position. Attach feeding and watering instructions, as well as the pet's name and your new address, to the outside of the carrier. 
Health Considerations
Pets should have a complete health examination, up-to-date vaccinations and shots and a new identification tag before moving. Ask your veterinarian for a copy of your pet's medical history, inquire about vaccination requirements for your destination and learn if your pet is fit for quarantine (mandatory in some countries and the cost of which is usually assumed by the owner). Also obtain health and rabies certificates.
Pet Safety
Identification is a must! Your pet should have a securely attached identification tag with the pet's name, owner's name and a destination address and telephone number. Pets should also have an up-to-date rabies tag attached to their collars.
We highly recommend creating a file with a picture of your pet, the pet's license number, name, species, body size, weight and color/markings. Include the following in this file:
old and new veterinarians contacts
transportation details
record of vaccinations/appointments/treatments received
health condition and necessary medication.
While unpacking at your new home, doors will be left ajar and your pet will be in a strange environment. During this period, we suggest confining pets to small areas or arrange for a pet-sitter or boarding service. Always use a leash when outdoors during the first few weeks in an unfamiliar location.
Lost Pets
Unfortunately, we lost a few pets during our various moves, which is how we learned what to do and what not to do when moving these family treasures. If your pet should become lost during transport, immediately contact the airline so that a description and air travel particulars can be put into their computer tracking system. If this is not productive, or if you are traveling by car, check the local animal control agencies and the Humane Society. In addition, APHIS (Activities of the Animal and Plant Health Inspection Service) maintains a missing pet network. Contact them at 800.545.USDA or visit their web site at http://www.aphis.usda.gov/ and input "missing pet" on the Home Page.
Helpful Resources