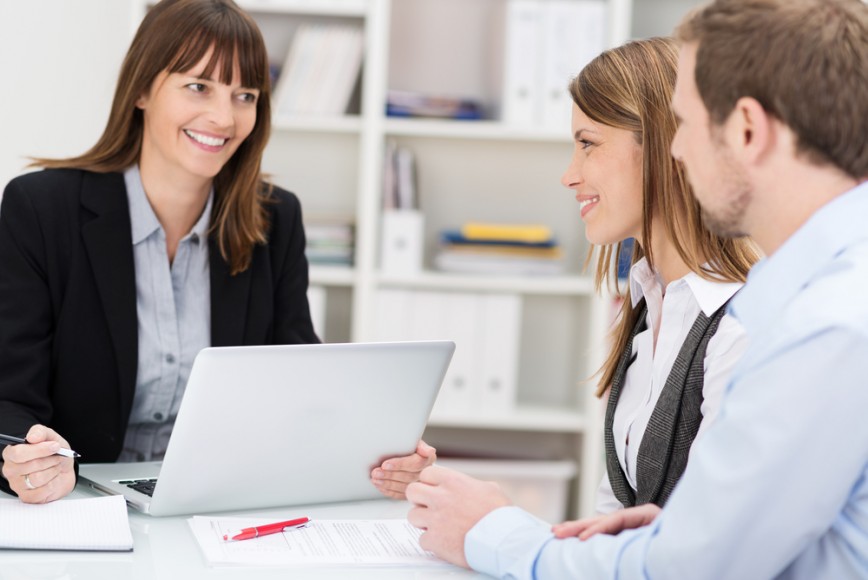 In the often complex process of buying a home, negotiations can be stressful and challenging, and when doing so you should make sure that you understand what it will entail and how to gain a competitive advantage. Depending upon the conditions of the market, your tactics will change.   Typically, when it is a seller's market you will encounter bidding wars and fast moving properties and when it is a buyer's market you will have more time to negotiate with the seller due to the lack of demand and pricing pressure. Nevertheless, you will still have to have to do a lot of homework on your end before you make an offer in addition to knowing when to walk away, stay persistent, and how to drive down the price. The following are some tips for those negotiations.
Understand Your Market
The local market condition is one of the most important factors in the negotiations, with differences between city and city affecting buying and selling strategies. Markets vary from place to place and neighborhood to neighborhood, thus the first thing to figure out is what type of market you are in i.e. a buyer's market, a seller's market, or a balanced market. Essentially, you will have more room for negotiation in a buyer's market because there are excess home from which you can choose and the seller is at a disadvantage. From a seller's perspective, this is a difficult place to be especially if they are selling to due to distress. This will allow you to ask for more on your end, and while they may not like your demands and price, they need to sell, thus you should have control of the negations.
Do Your Homework
After understanding your market, one of most important things to do is your homework on your dream home. After finding the house to buy, learning about the neighborhood and the schools, you need to begin looking at the numbers surrounding the property. How long has the home been on the market? What are the selling prices of similar homes on the market (this will come in the form of a Comparatives Market Analysis that should be provided by a real estate agent)? Compiling plenty of comps that are selling for less than the home that you want only strengthens your case to reduce the price and undermines the ask of the seller.
Sites like Trulia and Zillow can provide information as to how long the home has been on the market, prices of other homes within the neighborhood, and even if the seller has reduced the price (which will provide you with insight as to their willingness to negotiation). You can even learn if the home has been owned for a long time or was recently bought and sold. In conjunction with the information that the agent may provide you, if you begin the negotiations equipped with information and facts to back your offer, it will increase the probability that the seller will lower the price, as opposed to just making a low-ball offer without any sort of justification.
Offering a Price Range
When you are about to extend your initial offer, do not offer a hard number, instead offer a range such as $300,000-$320,000. Sometimes, an offer of an exact number that is perceived as too low can anger the seller and disrupt the negotiations. A price range provides you more flexibility.  Additionally, if you manage it properly, it will create the impression that you are willing to work with the seller and potentially force them down on the price. For example, let's say the house you want to buy is going for $400,000 and you want to spend is $390,000. Along with a few justifications (neighborhood comps are $370,000, the home will need remodeling, stucco is a dated look, etc.) you provide a price range of $350,000-$380,000. Now even if the buyer comes back with $395,000 and you counter with a range of $370,000-$380,000, you are still driving to your price goal and creating the appearance of flexibility. Ideally, the seller would be engaged and willing to reciprocate and you two finally settle at $390,000.
The Personal Touch
Instead of handling the negotiation process by phone and email, it can help your cause if you try to meet the seller in person. In any sort of encounter, you should never look anxious to buy. You should be unemotional about potential homes and appear that way at all times. Highly qualified, data-driven, and not ready to settle on just any property-this should be the attitude that you display. This can be one of the best ways to influence and persuade the other party, since it is much easier to say no to an email or fax as opposed to a person. Additionally, face to face negotiations are much more likely to be successful if you have done your homework
Keep Your Cards Close
Similar to the fact that the seller won't tell you why the house is on the market, you should never provide the exact amount of money that you are willing pay for a home and you should never appear over anxious to purchase the home. While it exciting to be buying the home that you have always wanted, take a deep breath, relax, and put on your poker face. It safe to say that if the seller or their agent perceives that you can pay more than you are currently offering, then he or she will probably be much less willing to give in on the price. So it is important to be seen in the most unassuming light possible. Do not go to the home in a high-end sports car, wear your Rolex, and begin discussing your expensive collection of French wines. The key here is to reveal as little information about your own finances as possible.
Understanding the Seller
Just as you want to prevent the other side of the table from acquiring information about your motives, the buyer is most likely in the same situation.   With that said, you should attempt to acquire any information possible on the seller's motives, as that could provide you leverage in the negotiations. Perhaps the sellers are retiring and looking to downsize, which would lead you to believe that they are in no real hurry to sell. Or maybe they just landed a new job and need to move quickly, thus the possibility of them coming down and settling on a price as soon as possible. While you might not get these answers, particularly if their agent has told them not to provide any information, you may be able to gather some insight as to their ability to negotiation by extending an offer and evaluating their counter. If the seller will not come down off of the asking price and the home has been on the market for quite a while, then he or she is probably in no big hurry. However, if the home is new on the market and the seller responds immediately with a counter that is higher than your price, but lower than theirs, they may be in a bigger hurry to sell.
Ask for Concessions
If the seller is dead set on a certain price and not willing to budge, you should ask for concessions in order to reduce your total costs. There are a few line items that the seller may be willing to cover such as closing costs, repairs to the home, and realtor fees. Given, this will not be taken off of the selling price, but you will still be saving money in the transaction.